Lizhong Wheel Group
Investment quota: >10m RMB
Lizhong Wheel Group is one of China's biggest manufacturers of aluminum alloy wheels. Established in 1995 and listed on the SGX in 2005, it is the first company in its industry to become listed. It now has the annual capacity of 15 million wheels, an annual output/sale putting it in the top-three of its industry and plans to reach 22 million by 2020. Lizhong's clients are comprised of big-name car brands from around the globe: BMW, Volkswagen, Audi, etc.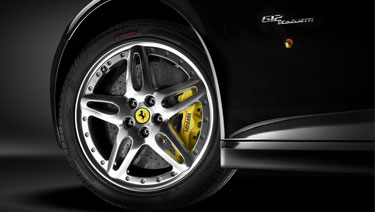 PolyPid
Investment quota: >1m USD
Founded in 2008 and located in Israel, PolyPid is a clinical stage,specialty pharmaceutical company that developed a polymer drug delivery platform technology in the field of extend release, local drug delivery for the healthcare industry, enabling a controlled and prolonged release of any active pharmaceutical ingredients (API), including small molecules, peptides,antibodies & other proteins and nucleic acids based drugs, etc.
IPO is planned for the 1st quarter of 2018 with world leading IB Goldman Sachs as the underwriter at current pre-IPO company value of $165M.